Transcript of address on 4 June 1997 to Catalyst for Renewal's Spirituality in the Pub, hosted by Fr. Michael Whelan S.M., at the Paddington Hotel (in Sydney) with Justice Barry O'Keefe AM QC (1933-2014) also speaking.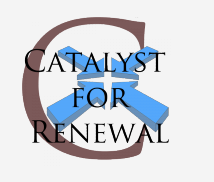 It might be interesting if I mention how I came to be here. It occurred because one of the members of Catalyst for Renewal read an article that I wrote last year, an obituary to the Japanese novelist Shusaku Endo, a very interesting man, who wrote concerning the encounter between Christianity and Japanese society. One of my favorite novels of his, having read his works so far published in English, is Wonderful Fool (Peter Owen, London, 1974, the first English translation), a novel that concerns a character, Gaston Bonaparte, a possible relative of Napoleon, who ventures to Japan on ship. Instead of an impressive man that his Japanese pen-pals expect to meet, he arrives from below deck, is as ugly as a horse, kind and simple, and is mocked by his Japanese friends. Ultimately, he has a profound influence on the lives of many who pilloried him. One character says: "I feel much more drawn to Gaston than I would to a splendid saint or hero." Endo is drawn to the weak, the improbable heroes, the wonderful fools, even the apostates and betrayers, to write penetratingly about inspiration, trust, and morality.
It is quirky that out of writing the Endo tribute that one can now be up here talking about trust. It just shows the wonderful improbability of life that these things happen.
With the idea of trust, I wondered whether it is true that our society is a society that is living in an untrustworthy age. As I dwelt upon some of the things that are very much a part of our media commentary, particularly the corruption that is sometimes exposed, we have just gone through a Royal Commission where there have been daily reports of people in high authority and low and middle authority proving themselves to be untrustworthy, we live in a society where the regard for politicians and leaders is fairly low. We are also regulating and regulating public behaviour through organisations such as the Independent Commission Against Corruption (ICAC) and other agencies of government.
We live in an age where levels of trust are probably lower than, if not in living memory, then perhaps for a long time. I struggled with that hypothesis. Let me play Devil's Advocate. Is it as bad as it all seems? Or maybe along with many of the achievements as a society we have been able to make, are we living in an age where we're seeing many wrongs exposed. So that many of the hidden hypocrisies of the past are now revealed to us. Therefore, are we on the threshold of re-invigorating our institutions and ensuring that the level of trust within society increases?
In thinking through those issues, I have not formed any conclusions other than: This is probably an age where the level of respect for people in political life, especially, is at a low ebb.
In researching the topic of this evening, I came across a report that referred to views held within American society concerning public officials. This comment is taken from a recent report by Norman Ornstein:
One fact is unmistakable. To an overwhelming majority of Americans, our political process especially in Washington and especially inside the first branch of government, Congress, is morally bankrupt in a fashion worse than at any time in recent history.
That suggests parallels to what we see in Australia. Moreover, the [US] ABC News asked voters in mid-1992: "Do you think the overall level of ethics and honesty in politics has risen, fallen or stayed the same during the past 10 years?" That was the question. 60% said it had fallen, only 9% believed it had risen. Those survey findings show a high level of public hostility and lack of respect and trust about those in public life. I suspect that in Australia, if a similar survey was undertaken, there would be similar results. (References in this paragraph are drawn from Frank Anechiarico and James B. Jacobs, The Pursuit of Absolute Integrity. How Corruption Control Makes Government Ineffective, University of Chicago Press, Chicago, 1996.)
My hypothesis is that we live in an age where the level of trust for our leaders is very low and it is an age where we have recently had many reminders in NSW, of many people betraying their trust.
It is wider than the proverbial bad apples. There are manifestations everywhere. I thought of my own experiences in the sense of growing up. I would always walk to school. A small example, who here today allows their children or grandchildren do that? I commonly hear: "I would never let my children walk to school." Many people in our society query whether individuals are going to do the right thing and I think skepticism is very high. As is the level of cynicism.
With respect to contemporary politics, there is a lack of trust and respect for politicians. Some aspects of that were referred to by the previous speaker and the references I have just made. Even our prime minister, in attempting to distinguish between first order and second order promises, between what he called core promises and other promises actually illustrates the dilemmas that people in public life have. And I do not mean in drawing attention to that to make any party political point. In one sense, the prime minister is trying to keep doing promises, but he is also publicly admitting that there are some that he may have to break.
One reason why this low level of regard is held about those in public life is that many politicians believe that the way to political success is not by revealing their full policy agenda or sharing with the public a frank account of where they see the country going. On the Labor side, for example, it is typical that a politician in gaining office or seeking office might make inflammatory comments against privatisation and then, in government, might adopt a different position. In making that observation, I am not making a comment against privatisation of certain instrumentalities and government bodies. Indeed, I think some of those ought be privatised. I just draw a distinction between what people believe they can frankly share with their own constituency especially their "natural supporters", as well as the public generally, in campaigning for office. Keeping "mum" about your true intentions or what your thinking tells you might be the plausible options is an aspect of that. (Last year at the federal election, Labor "campaigned" against the full privatisation of Telstra. But given everything else we have privatised, I am sure I was not alone in wondering what Labor might really have done if re-elected.)
Disappointment at being conned, lied to, or misled is one part of disillusionment. Many people in the public believe that politicians are not to be trusted. That is disappointing. If we are to see that change, then we need to have a different type of political discourse and frankness than what we are used to. There is a self-perpetuating cycle here. Where, by not being straight, you eventually get found out, resentment and cynicism follow. One of the weaknesses of the current state government and the federal government is that in gaining office, the politicians in both of the major parties often have been afraid to air in public their mindset. They believe that to do so might engender a lot of criticism and attack. There are consequences for a policy of caution, avoidance of discussion of the merits of this or that course, whether within a political party's fora, or more generally. So often, therefore, in coming into office, many of our ministers are poorly equipped because they did not think enough through the issues in the opposition years. That is a comment or an observation I would make concerning recent experiences in politics in New South Wales and federally.
Now, in addressing the topic of trust, I read through a huge tome by the American commentator and political philosopher Francis Fukuyama. He wrote an article (with a question mark) and published a book about five years ago called The End of History and the Last Man (Free Press, 1992, without the question mark after History), which became very famous and controversial, particularly in the United States. The thesis in that book was that the way that modern societies were developing seems to be in a way whereby liberal democracy will become the natural order of things for government across the world. His thesis was an ironical one. By the term "the end of history" he meant all history was moving toward an end, whereby liberal democracy becomes the norm. (This was applying Hegelian thinking, as if this was the culmination of discernible trends.) In addition, Fukuyama believed that society would become a lot more homogeneous despite different cultural origins. His argument attracted an enormous amount of public commentary, whether he was being overly deterministic, intolerant of cultural nuances, and projecting sunny optimism to incorrigible facts.
Fukuyama recently put out a new book, Trust: The Social Virtues and the Creation of Prosperity (Free Press, 1995). In doing so he reassessed the argument that he in his earlier work. He suggested that there are many societies and institutions that might be regarded as high trust institutions and high trust societies. And explores some of the differences between say Germany and France and the United States and many of the Asian countries. He relates the comparisons to the question of trust. In one section of the book, he refers to different approaches to industrial relations, which I found interesting given my interest in that area. Fukuyama discusses the development of what he refers to as rule-governed work procedures in many large factories, where everyone has a specific task and where everything is rigorously rule applied. Indeed, he says the unions here evolved, as he puts it, into combative "job control" unionism, whereby the unions are very largely interested in policing work practices in circumstances where there is a high level of distrust, and a significant adversarial culture. Many of his comments on that style of industrial relations, would have been typical of past Australian and British experience. He is on the right track to highlight the characteristic of trust in work-places, and the reasons why there is lack or abundance. Fukuyama contrasts low trust cultures with those many companies which have work teams. He evaluates some of the Japanese styles of and inspired forms of workplace organisation, whereby companies do not have highly rule-regulated behaviour. Some of his discussion is theoretical and naïve. The modern fad is to idealise too much the so-called Japanese model. Ronald Dore in Flexible Rigidities: Industrial Policy and Structural Adjustment in the Japanese Economy, 1970-1980 (Stanford University Press, 1986) does a better job. Even so, Fukuyama's suggestion is fascinating that one can note vast differences between different institutions and companies and indeed whole nations with respect to the level of trust that adheres within.
He comments that in the United States commerce is now highly regulated, highly rule-governed, with incredibly complicated legal structures compared to what he sees in, say, Japan. With respect to trust he posits – and I think this is an interesting and useful working definition:
Trust is the expectation that arises within a community of regular honest and cooperative behavior based on commonly shared norms on the part of other members of that community. Those norms can be about deep value questions like the nature of God or justice but can also encompass secular norms like professional standards and codes of behavior.
And later on, he says that in making judgments about different societies and companies, one needs not only to take into account economic capital but also social capital. He argues that social capital is a capability that arises from the prevalence of trust, or otherwise, in a society or in certain parts of it. Trust can be embodied in the smallest and most basic social group, the family, as well as the largest of all groups, the nation, and in all the other groups in between. Social capital differs from other forms of human capital in so far as it is usually created and transmitted through cultural mechanisms like religion, tradition, or historical habit. So, this idea of trust, that is the expectation that arises within a community of regular, honest, and cooperative behaviour based on commonly shared norms on the part of other members of that community, is an interesting definition.
I suspect that one of the problems we have in our society is that there is not a commonly shared approach to many of these issues, particularly concerning norms on the part of other members of a community. In making that observation, I think a distinction needs to be made between the mythical and the operating reality of society, between what people claim to be the way they lead their lives, what they claim to be the way society is operating in an idealised sense, compared to how it really operates. In making that observation, I think that many people in the community are confused about what their life should be, how they might live it. Whatever they might privately say is the way they live their lives or should lead their lives, stands in living contrast. I think there is a world of confusion which is why Catalyst for Renewal is an interesting organisation within the Christian community.
I conclude. At the risk of rambling, might I make a small reference to how I began. This is to the novel that I read many years ago, Shusaku Endo's Wonderful Fool. That novel featured Gaston Bonaparte who was in his own way ordinary, who influenced others whom he met. A moment of insight flashes to Tomoe, a pragmatic career woman in the book. She says:
A man with a simple love for others, trusting everyone; who, no matter how often he is deceived or betrayed, continues to keep his flame of love and trust from going out – such a man is bound to seem a fool in the world as it is today. But he is no ordinary fool. He is a wonderful fool!
We can learn to trust those wonderful fools within our own community, those people who do not purely act out of self-interest but in small and large ways make a real difference to society, standing up for principles, staking a claim for what they believe in, and sometimes at the risk of being denounced. There is a moral dimension in debating how we can address the core problem of the confusion within society which is so relevant to the idea of trust and germane to the lack of trust within many institutions. The future lies with individuals and in community organisations that inspire courage and all the virtues. And like all of the virtues, they need to be cultivated and inspired by discussion and reflection. As Christ reminds us, being good and unfashionable can be a dangerous combination. A vivid illustration of what trust entails is apparent in the Gospel stories. Doubting Thomas, the cock crows three times at the dawn, betrayal and martyrdom are instances to make the point.
I welcome the opportunity to be here tonight and, as Michael indicated earlier, as there should be some time for questions and discussion, I look forward to learning from people in this audience about the questions that interest you and what you make of this whole idea of trust.
Thank you.
Fr. Whelan: Any comments or questions?
Male Voice 2: There's probably a common perception or belief that over the last 40 or 50 years, we've seen a breakdown or a decline of trust pretty well all around the world, in all communities around the world. What do you think might be the reason for that?
Michael Easson: It is an irony of the age we live in. We live in the most prosperous society ever seen. There is less poverty within our country than ever, material standards are very high, but my own view is that with a decline of religion, there is the waning of what might be called the "spiritualisation" of society and of institutions. By that, I mean many organisations once were founded on strong values and radiated certain ideals. Their spirit, their character, gave meaning to what they did, and great care was taken in transmitting those values. In our more secular world, many people are very confused as to what is the right thing to do and the animating purpose of their actions. In unions, where I recently came from, many of us saw ourselves as part of living traditions, that our work was vocational, that there was and is something tremendously valuable, in material and spiritual aspects to what we did and do.
There is a moral relativism which embraces at the good end of the spectrum a kind of tolerance of people that are different from us, but at the other end of the spectrum involves the tolerance for anything that goes on. That, together with the increase in material standards is related to the decline in the religious pulse and the lack of trust that you have alluded to.
What ought to be done about all of that? I do not know other than that good people do the right thing, be an example to others and hope that within our circles, we can generate communities of individuals who can talk about leading a (more) moral life and do the right thing. That is why this Catalyst discussion is good. In saying all that, however, I do not want to imply that everyone out there is bad or that the level of evil within society is such that people generally can be assumes to be enormously wicked. I think most people lead good lives, but I think some lead confused lives. In many of the institutions of our society, there is an enormous chasm between the ideal and the reality.
To give an example, in the law, what is sometimes referred to the ethic of the legal profession, an idea mystically evoked about the legal fraternity sticking to high moral standards. Yet, when in a particular case that I became familiar with a year ago, where the Directors of a company were all served documents late on a Friday evening before they were going off to a social function that weekend, saying that they would each be individually sued unless they did certain things, that was clearly a tactic on the part of a particular law firm to put a lot of pressure on those individuals. And I think the legal profession would say as part of its ethics, you should never do things if that be vindictive or has little chance of success; one should be very rigorous in the approach that one adopts in cultivating and, perhaps, policing codes of behaviour. What often occurs in business is different to noble ideals. It applies in politics too, this idea of whatever you can get away with. It looks like too many do not believe in their ideals given their practices, it is everyone for themselves in reality. That is very much the brutal truth, whatever people pretend is the position. That is not to say there are not countless examples of people selflessly doing the right thing, but I do think living for the day and living for oneself, and egotistical impulses, are stronger than they have been in the recent past. That is my impression.
Barry O'Keefe: Actually, I've got a fairly optimistic view. You never or rarely get change without a realisation through oneself or throughout the community that change is essential for continued existence. Alcoholics Anonymous grabbed hold of this. Until you're virtually in the gutter or realise you're in the gutter and admit it, you're not going to do anything to improve the situation. Although it is commonplace to decry the negative role of the media, I've done it myself particularly in matters that have happened to me. There is a value in the exposure of a terrible situation. The very shock value itself, both for the individual or the organisation and for the society can give rise to a firm resolve on the part of a significant number of people that things should get better. Then there is the trend to say "Well, what can I do?" I always think, actually, of the Friday night, perhaps the Saturday morning following the Crucifixion. The boss was dead. One of the 12 had hanged himself. He had 11 frightened people in a room. Those people and their belief in themselves and the ideals that they stood for changed the course of history. So, you have to have belief that you – and what you can do – can have some effect. I firmly believe that the power of one is very great.
Now, when you get to that situation in which trust is so low and people really want to believe in something, even though [inaudible] given half a chance want to believe in something. You have the chance to improve. And I think you can draw positives out of the situation that we're in and that the highlighting of the true situation, as opposed to that idealised situation that Michael spoke of in his talk, is very beneficial.
Michael Easson: I am also very positive, and I see in some of the organisations that I know, take the State Rail Authority, "a bottomless pit of corruption", on one reckoning [inspired by ICAC]. The sunlight of exposure needled the leadership, and the government, to admit flaws and systematic failures: A climate that bred corruption. They are now doing something about the full organisation, with some late convert zealots for reform.
What does it mean? It means that facing the truth is very beneficial. And if the truth, as I believe, is that there is a very low degree of trust in institutions, etc., then each individual within has a really heavy obligation to lead, through example, ensure that those institutions better work from within. But there is something beautiful and disturbing about personal heroism. It is a terrible way to live. And inhumanly testing if the practices, mores, and actual operation of an organisation is loose and corrupt. You need ideals, leadership, training, reinforcement, policing, and banishment. Internal reviews, monitoring, anti-corruption measures, make up for some gaps left from exhortation, support for whistle-blowers, the actions of the courageous and good. Not everyone takes to heart the preaching of doing good.
Female Voice: When you talk, Barry, about the absolute necessity of consistency, that spoke very clearly to me. Today, I was reprimanded by my youngest son's nursery school-teacher for not being consistent. And it threw me into a quagmire with doubt. One of the things that came out for me as I drove four others yelling and crying in the car was at a time in many adults' life and certainly in my life, when there is not consistency, there are not the institutions that my parents trusted in. They're not there, seemingly, including the established law that they trusted in. Do I you now allow my children to trust in their mother's capacity for enormous fluidity? What are our children trusting in? I'm sort of curious because when you said God there somewhere, that spoke deeply to me. I'm not quite sure how we're giving the same values that our parents and grandparents had, or even if we are. And if we are, how are we doing it differently?
Barry O'Keefe: This is perhaps a very personalised story. My father died on the 18th of June 1979, a little over six months after my brother died. He never recovered from that. When he died, I had a period in which I wondered whether God had died because the association of that authority figure and God in the mind of the child and in the longer term, even deep down in what is supposed to be a fairly sophisticated adult, you have that sort of concept. So, I wouldn't be the slightest bit worried about the children adhering to you as their role model. All that means is you have a hell of a great obligation to be as good a role model as you can.
Now, some may know, others don't, I've got five kids. And my second child is a girl, so is my fifth, but the second child is a girl, very definite child and a fractious child when she was about three and beyond, much worse when she was 13 and beyond. Now, she's over 30. She's pretty easy. I remember on one occasion behaving in a way that has, she was three at the time, to this day I'm still discharging the guilt. I was doing a case, a very difficult murder case. She was crying "I want a drink of water. I want to do a wee-wee up." She wanted attention and I threw her on the bed and said: "Shut up" and she looked at me and said: "I'm sorry, daddy. I'll be good." And I can still remember this. So, I consulted a psychiatrist about this, a child psychiatrist and he said: "I've never heard such," pardon my language "bullshit". A very technical man. John Ellard is his name, John Henry Temple Ellard [1924-2011]. "Never heard such bullshit in all my life," he said. "You've got to be consistent but that doesn't mean being perfect." And it was a very, very good lesson. The human psyche is quite strong. And provided what you do is done with the children in this background of love, they know you love them, then they will recognise that, but you can make mistakes. And you see, that's not different from the image of God that I was projecting earlier. So, don't feel guilty about that. In fact, feel good about it. Here is the ripple that you can cause that influences generations.
As you gather, I'm very optimistic about the future. I am actually very optimistic about the future. [END]
Postscript (2021)
Justice O'Keefe was then the independent Commissioner for ICAC and was the brother of the Australian rock star Johnny O'Keefe (1935-1978). I do not have a copy of what he said on the day.
Fr. Michael Whelan S.M., a Marist priest, who hosted the discussion to which the above was my contribution, was one of the founders of Catalyst for Renewal, which is fairly characterised as on the progressive side of the Church, and he helped set up Spirituality in the Pub, a network of groups across Australia that met to discuss all kinds of spiritual issues with the aim of deepening faith and transforming lives.
Ordained in 1972, Fr. Michael Whelan gained his PhD under Professor Fr. Adrian van Kaam (1920-2007) in 1984. Whelan is the former Head of the Sydney College of Divinity and former Principal of the Catholic Theological Union in Sydney. Currently, he is the Parish Priest of St Patrick's Church Hill, Sydney. As part of his work in adult education through Aquinas Academy in Sydney, he is in the process of establishing a place of solitude and silence on a property in Colo, NSW, with Josephite Sister, Marie Biddle.
There is some background on the Catalyst Renewal website, About – Catalyst for Renewal:
In July 1994, ten Catholics met over lunch in a private house in Sydney to talk about renewal in the Church. The discussion continued over the second half of 1994, so that by the end of the year the name Catalyst for Renewal had been chosen and our mission stated in the following way:
"We are believers who are attempting to establish a forum for conversation within the Catholic Church of Australia Our aim is to prompt open exchanges among the community of believers, mindful of the diversity of expressions of faith in contemporary Australia. This springs explicitly from the spirit of pope John XXIII and Vatican II: "Let there be unity in what is necessary, freedom in what is unsettled, and charity in any case." (Gaudium et Spes, n. 92)"
Catalyst for Renewal was incorporated as an Incorporated Association in 1996.
Over the subsequent years, Catalyst for Renewal pursued its mission, establishing forums for conversation including:
Spirituality in the Pub (initiated at Paddington in Sydney in 1995);
The Mix (1996 – journal of Catalyst for Renewal);
Catalyst Dinners;
Forums, including Bishops' Fora;
Q & A in the Crypt;
Reflection Mornings and Retreats.
Within Catalyst, the word 'conversation' is used with specific meaning. As expressed by Michael Whelan SM, "That meaning is derived from the word's etymology, which it shares with two Latin words, conversari, meaning "to dwell," "to keep company with" or "to abide," and convertere, meaning "to change," "to convert," "to alter," "to refresh" or "to turn." The first of these two movements – the conversari – is a movement towards the other. I, as a given subject take the initiative and make a choice to be with you in some positive and creative way. The second – convertere – is a movement towards myself. I, as a given subject, open myself to discovery and change in and through this encounter… Our future depends on our ability to engage each other in conversation."
Fr Michael Whelan believes the renewal of the Church must include a grassroots recovery of the mystical dimension of faith. He is committed to assisting adults become contemplative in and through their daily lives.