Review of Bill Moss memoir Still Walking, published in the Australian Financial Review, 3 December 2011, http://www.afr.com/lifestyle/arts-and-entertainment/books/books–real-estates-rolling-stone-20111202-j3pmm
This clearly written memoir deserves recommending to anyone in property markets. Ideas about lessons learnt and doing well are compellingly told.
In a nutshell: "To be seriously successful in the real estate sector, you need a blend of traditional real estate skills together with world's-best financial skills and an ability to understand societal and demographic changes."
The book is autobiographical, with essays on how Bill Moss learnt his trade, eventually building a new business from scratch. In 1984 Moss started Macquarie Property with a desk, an assistant, no business, no balance sheet. In 2007 he left very rich, with $30 billion under management.
His experiences as philanthropist, disability rights campaigner, and as founder of a global medical research foundation are explained.
More than a corporate history, the book tells the story of a life. A chance diagnosis in 1981, aged 27, of facioscapulohumeral dystrophy (FSHD), a rare, inheritable disease, characterised by progressive weakening and loss of skeletal muscles, meant Moss had limited time to make a dent on the world. He hid his disability, working incredibly hard, until it became impossible to pretend any more.
There is understatement about growing up, on bullying, becoming a bit of a loner. "Schools are cruel." As a child he memorised the only bit of poetry he ever wrote: "I shall be what I will be." He was ignorant of the world and unconnected, but driven, even then.
The book is dedicated to the late Matt Laffan, a barrister with severe disabilities. When Moss found out Laffan died suddenly in 2009, he had no one to take him to the funeral: "…not being able to do something you badly want to do is an issue people with disabilities face all the time."
Much is revealed about Macquarie Bank. The vital people at the heart are sketched – including Tony Berg, chief executive, 1985-1993, who fanatically focused on managing risk in an entrepreneurial culture. Berg, "more than any other person", made the bank. In the early 1990s Berg packed Moss off to New York so as to see a big property market tanked. Moss acknowledges that "[r]eal, hardcore, fingers burnt experience" was what he needed. Allan Moss (no relation), CEO, 1993-2008, is quoted as saying: "everything is on the record." Always act as if it is.
Macquarie's roar once thundered across the Australian investment banking jungle. What might have been interesting would be a discussion on the contrast between Macquarie in its creative early days and what it became.
There are hints Moss has thought about these issues but more analysis, including self-analysis, would have been valuable.
Luck is what you make of it. He missed out on public service selection. Later he resigned from the ANZ bank after coaching his wife to win a quiz show, which gave them the money to backpack around Europe for six months. He credits that quiz trip as the making of him.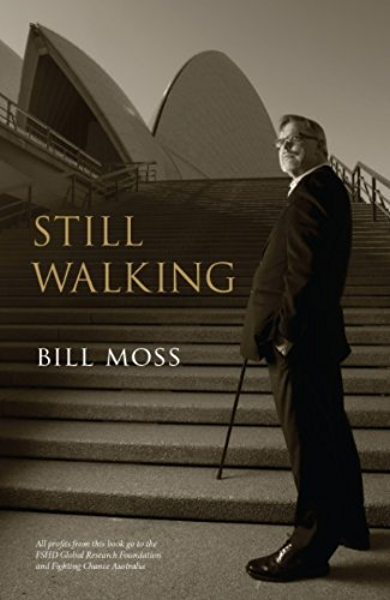 There are blunt assessments of people and situations. Toxic bureaucracies are "… where so many of Australia's problems stem from…"
Moss likes doers who mix ambition and creativity. With some surprises: Alan Jones, Greg Norman, Steve Waugh, John Caldon, Paul Keating, John Howard, Jeff Kennett, Graham Richardson, Bill Shorten, John Brown and Paul Henderson feature.
In property, managing risk means knowing real value and understanding economic cycles. In financing you need to understand real estate rather than simply being a real estate lender. The Monopoly board game teaches the wrong lessons: prices fluctuate; property is risky. Where is the factoring in of debt? Value depends on access to finance. In downturns, the game is not losing your shirt; when the cycle is good you make money.
There are many stories told; he mentions Aussie Home Loans, which revolutionised home-lending, his curiosity and interest in doing business in China, betrayal by a trusted friend, the Liverpool Council/Canterbury Bulldogs theme park idea (a very Sydney story) and experience as an owner of the Sydney Kings basketball team.
When working at Beneficial in the 1970s, he would approve some property loans to go up the line although, in the documentation, developers would include planning minister bribes. The yarn about Kerry Packer and Warren Anderson and the hamburger is a cracker. He argues that if you need something really important done, never use a lobbyist. Pick up the phone and make the call yourself.
He proposes carrot and stick incentives for disability assistance; reading his chapter on Lime taxis is infuriating. What is to stop all future taxi licences, as in London, being wheelchair accessible?
This book is a classic.