Article published as "Crean a 'wonderful human' who contributed to Australia for 50 years", published on-line in edited form in the Sydney Morning Herald website on 26 June 2023, https://www.smh.com.au/national/crean-a-wonderful-human-who-contributed-to-australia-for-50-years-20230626-p5djia.html
Simon Crean, who died unexpectedly of heart failure after an asthma attack in Germany yesterday, following a morning exercise, was Australia's most successful trade minister, whose contributions to the Australian labour movement ranged over fifty years, including as ACTU President during the Accord era.
Respected across the political spectrum, within the unions, among parliamentary colleagues – including on the opposite side – and business leaders, his reputation with the wider Australian public failed to take off.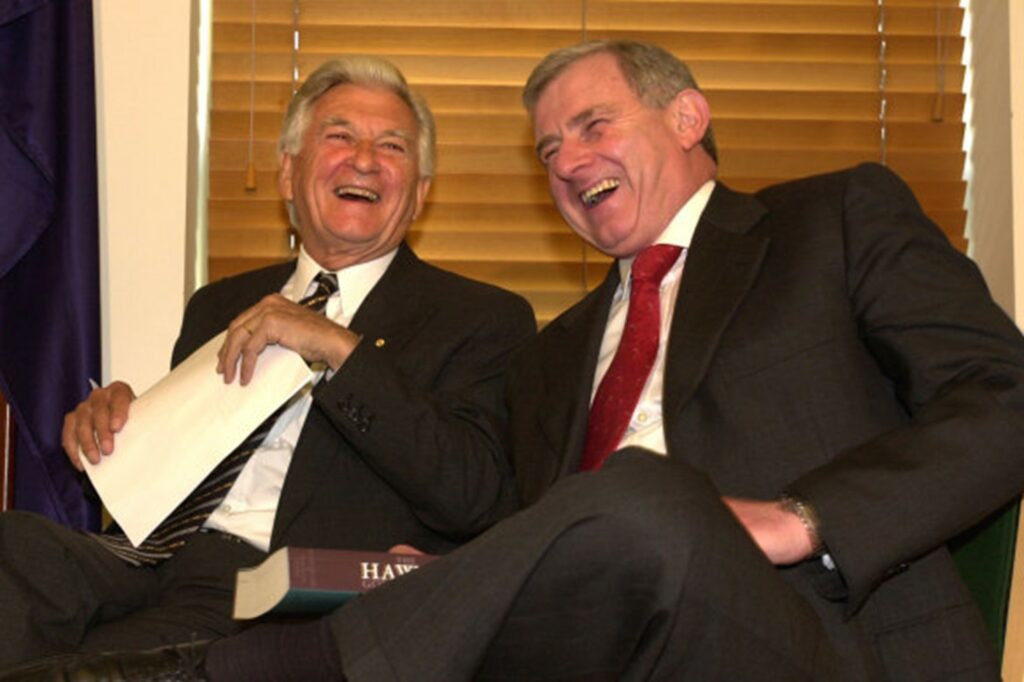 Crean was Leader of the ALP Federal Opposition for two years, between Beazley and Latham, from 2001 to 2003. A man credited with every possibility of becoming a great prime minister, he never reached the Lodge. He is the only federal Labor leader never to have faced an election. In the last hundred years, Crean is the only Australian Labor leader for which no book-biography has been written.
Yet he was a terrific minister, especially in trade, agriculture, resources and energy, as well as training and and industry. He performed well in the Hawke, Keating, Rudd, and Gillard governments. A tireless promoter of responsible and productive investment and industry development in Australia, he was committed to jobs and skills development in the finest Labor traditions. Michael McCormack, the former Nationals Leader and former Deputy PM, spoke yesterday about arriving in Parliament in 2010, and tributed "the advice & assistance this Labor luminary gave me was quite extraordinary". He went on: "He offered help when our daughter moved to Melbourne. A wonderful human being, he was an MP who genuinely cared."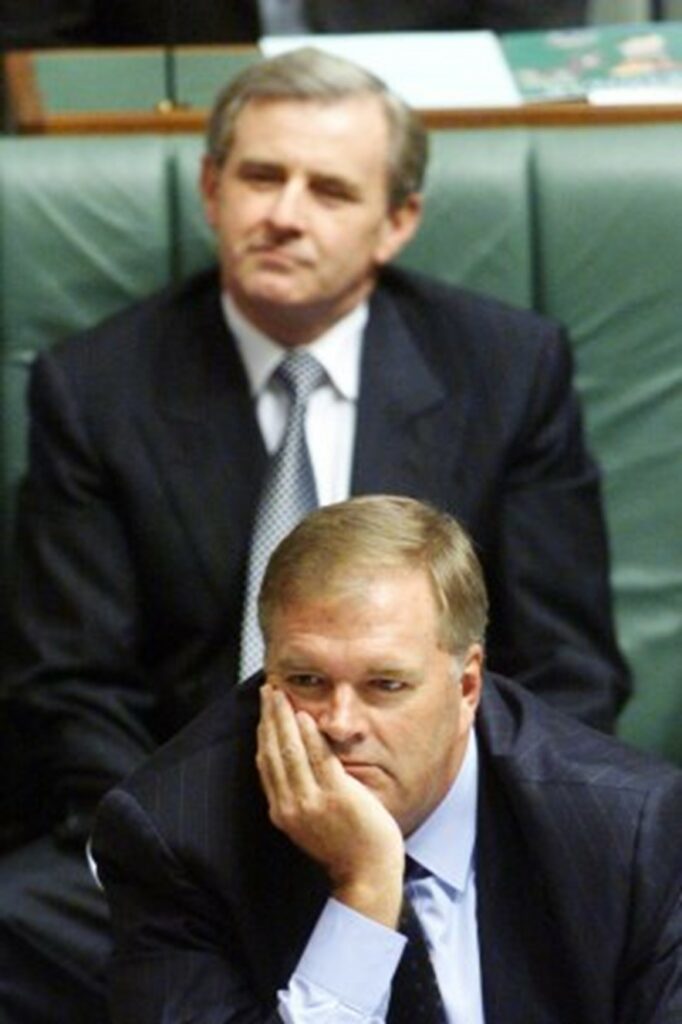 Crean never lost sight of what was at stake for human beings on both sides of an issue, behind the theatre of political argument.
In his maiden speech to the Parliament, in May 1990, he was already a minister (for Science and Technology) in the Hawke government, one of the rare instances of a newly elected MP going straight into the ministry.
He drew a contrast with another MP elected in 1990, Peter Costello, who in his first speech declared himself for the individual.
Crean argued: "… the trade union movement is nothing at all if not concerned with the promotion and protection of individual rights and freedoms." Yet collective action was sometimes necessary to defend and advance those freedoms.
He came closest to identifying his philosophy with reference to his new portfolio responsibilities: "Without improved technologies and without policies that are firmly based on science, it is hard to see how we will be able to resolve in any rational way the growing conflict over economic development and environmental protection." He referenced the "`green' role of science and technology" as key to the future.
This was the challenge Barry Jones had frequently outlined during his period as Hawke's first minister for science and technology. Here was Crean taking up that challenge with alacrity.
Peter Costello once quipped that as the son of 31-years Federal MP, Whitlam's Treasurer, Frank Crean, Simon must have been "conceived in the back of a Com[ommonwealth] Car".
Yet it was not a life of laurels and unimpeded progress for Crean. Aged 28, he failed by two votes, 36-34, to get party pre-selection for the safe Labor seat of Melbourne Ports which his father Frank had held. That failure toughened Crean.
Crean was a solidly built man, around 179cm, with fair skin, brown hair and steady brown eyes. A smart dresser, he was often seen in immaculate blue, brown and grey suits.
He was born 26 February 1949, the middle of three sons of the former Federal Treasurer. Frank Crean, and Mary Crean. The eldest, Stephen (1947-1985) was a senior public servant in Canberra, the youngest, David, a doctor, served in the Tasmanian parliament, 1989-2004.
Educated at Melbourne Boys' High, all three brothers were active in the ALP from their teens.
In 1970, while at Monash University completing economics and law degrees, Crean met Bill Landeryou and the then Storemen and Packers union secretary offered him a part-time job as State research officer. After graduation in 1971, he became full-time national research officer. Crean's sometimes earnest, considered, even cautious demeanour competed with the toughness of his blue-collar mates. Appointed assistant national secretary in 1974, a few years later he led his first big dispute on behalf of the union — a row over bale weights in the wool stores. The union banned bales over 180 kilograms on the ground that anything heavier caused back injuries and heart strain.
The employers sacked 4,000 wool workers for refusing work. A dispute dragged on for six weeks, holding up $300 million in wool exports. Eventually, before the Arbitration Commission, storemen won a pay rise and recognition that overweight bales should be lightened before handling.
In 1979, with his mentor Bill Landeryou moving into Victorian state politics, Crean became national secretary of the then 73,600-member Storemen and Packers' Union.
Belying his own moderate image, the "salt and pepper union", so-called for the diverse array of industries in which they had members, the union won a reputation for creative, effective, and sometimes militant activity.
During the 1979 ACTU Congress, "dapper" Crean sent an expensive pair of black shoes to a bootmaker near his office for repairs. But word came back that the shoes would not be ready. One of the organisers loaned him a pair of tan cowboy boots. Crean in a conservative dark suit strode to the lectern in this garish footwear. He was not amused. Crean helped transform the ACTU's image by working hard to reverse poor public opinion and allay the suspicions of investors by addressing merchant bankers and many international business forums. Yet Sydney breakfast radio personality Mike Carlton complained that he disliked interviewing Crean: "Sincere… but a crashing bore with an unstoppable flow of industrial relations gobbledegook."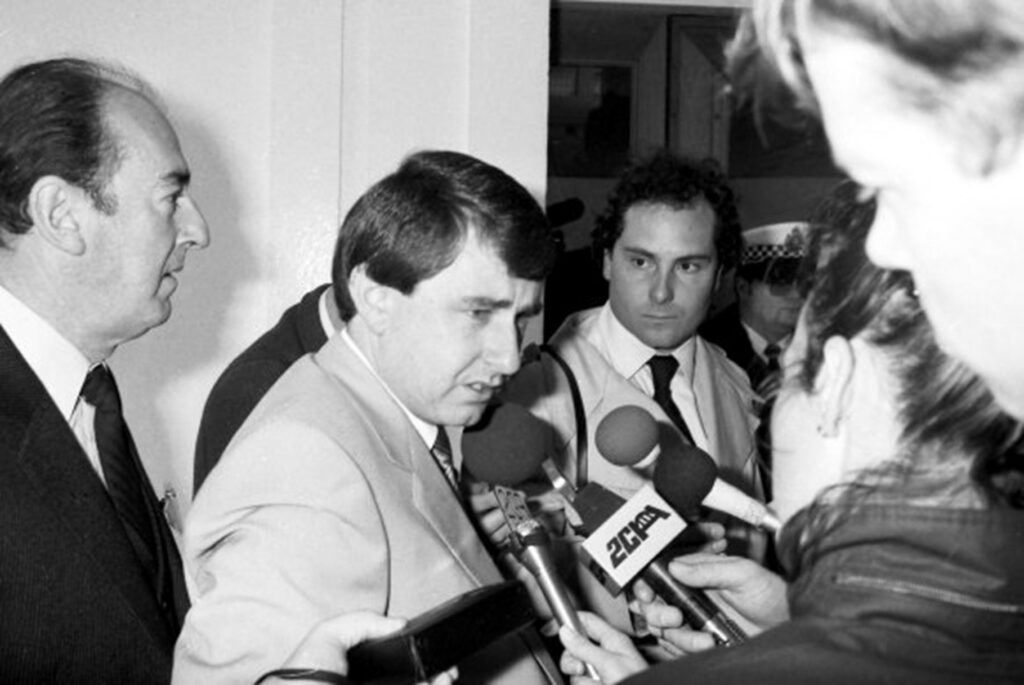 In 1982 at the national ALP conference, the Left argued for retention of the ALP's ban on uranium mining. The Right and most of the Centre wanted to modify the policy. Victoria's Labor Unity faction had seven of the votes on the floor of the conference, but for machinery reasons within the faction its caucus totalled 11. The Labor Unity caucus vote tied 5-all, with Crean absent. A hurried phone call was made by Victorian delegate Mary Alexander and after some delay Crean was located and brought to the phone. He listened to proponents for both sides and cast his vote for the Hogg amendment which the Labor Unity caucus thus carried by six votes to five.
That, afternoon the national conference voted 53 votes to 46, with the seven Labor Unity delegates voting in favour. The Crean factor was decisive.
Within the ACTU as President, working closely with ACTU Secretary Bill Kelty, he played a vital role in negotiations with the government the introduction of Medicare, national superannuation, and productivity and training programs.
Crean took a keen interest in foreign policy, was erudite, at home whether at the opera or the factory floor. So fond was he of visiting Israel and meeting Israeli political veteran Shimon Peres, he earned the nickname "Shimon" Crean.
Considering his portfolios over four prime ministers, his activities in support of the great reforming governments of Hawke and Keating, his overall involvement in the labour movement for over 50-years, he led a life of consequence.
On trade, he supported reduction in tariffs in Australia as well as investments in skills training. A free trader by conviction and instinct, he adapted to reality and saw merit in comprehensive, bi-lateral agreements. In Asia he hoped the Trans-Pacific Partnership, the proposed free trade agreement among 12 Pacific Rim economies, would prove to be a breakthrough to that ultimate end.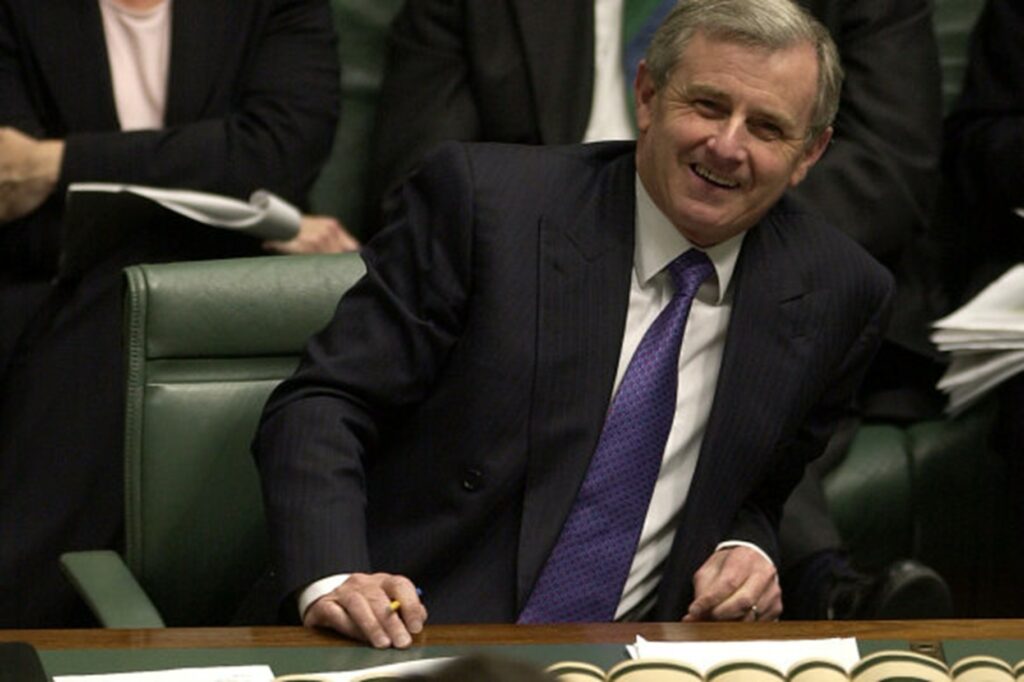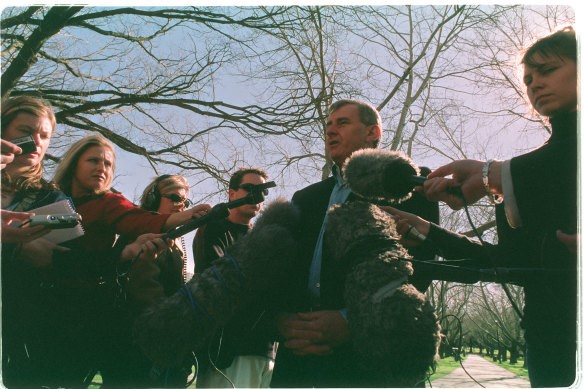 Always imaginative, in the Hawke government, with unemployment rising, Crean argued that some of the unemployed in country areas might be deployed to cull feral animals. Minister John Kerin drolly suggested that perhaps now was not a time to arm the unemployed. Everyone burst out in laughter, including Crean. He had a healthy sense of the absurd, essential in politics.
In an address to the Fabian Society on 22 November 2002, Crean argued for a more compassionate approach to asylum seekers, population, paid maternity leave for Australia. "I don't want us to just oppose; I want us to propose – with a message that will resonate…"
Preoccupied with party reform in his first twelve months as leader, Crean's momentum as leader stalled. Crean's most famous moment came on 21 March 2003 when, as Opposition Leader, he staked his reputation on opposing Australia's participation in the Iraq War.
He declared: "This war is wrong. Australia should not be in it. Saddam Hussein is a brutal dictator, Iraq must disarm but this is not the way to do it." Crean believed "the United Nations weapons inspectors were making progress in disarming Iraq."
He argued: "Nobody believes a case has been made to link the Iraqi regime with Osama bin Laden." It was one of the great speeches of any Australian political leader, comparable to Arthur Calwell's opposing the Vietnam war in 1965.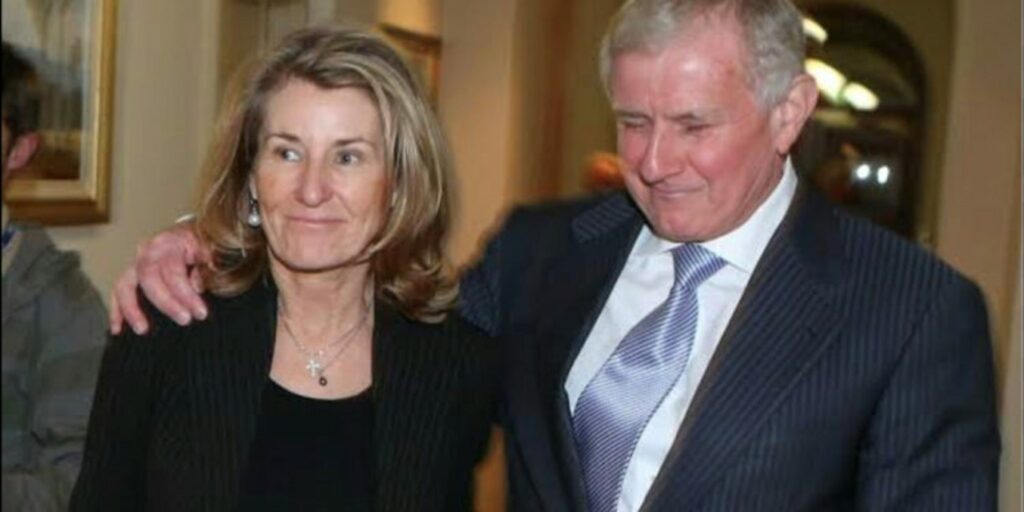 After retiring parliament in 2013, his continued promotion of trade relationships, including with the European Australian Business Council and, also the Australia-Korea Business Council, was important. He was widely credited for supporting women rising in the party.
He was super fit, swimming most days. John Walker, later a senior executive of Macquarie Bank, today recalled: "I first met Simon in the 1990's. Most of our meetings were in hotel gyms where we would find each other side by side on treadmills. I was a senior bureaucrat and was struck by his humility and humour. He was not in any way status conscious. This was his great strength I later learnt because he was in touch with a range of views etc., across the political and social spectrum." Yet Crean sometimes suffered from asthma, his Ventolin puffer usually close to hand.
Crean is survived by his greatest achievement, his close-knit family, Carole, his wife of 50-years, children Emma and Sarah, their partners and Simon and Carole's grandchildren.