Slightly edited (for coherence) transcript of a Zoom discussion with panellists, The Hon. Tony Abbott AC, Australian prime minister, 2013-2015; The Hon. Tin Pei Ling, CEO of Business China, a non-profit organisation that harnesses the support of the public sector and private enterprises to strengthen the ties between Singapore and China, & MP in Singapore; The Hon. Tobias Ellwood, a former minister in the UK government and Chair of the House of Commons Defence Select Committee; Yossi Melman, Israeli intelligence and strategic affairs author and correspondent; Dr John Lee, China expert, and senior fellow at the United States Study Centre at the University of Sydney; and Michael Easson as the panel compere, for the International Institute for Strategic Leadership Dialogue, streamed live on 9 December 2020.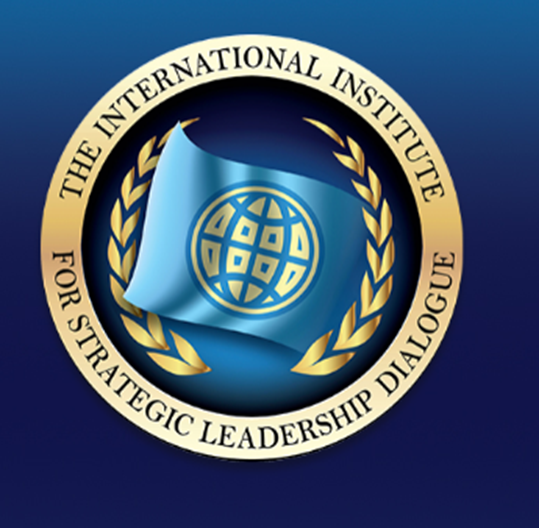 Michael Easson: Welcome, everyone. Today's topic is much anticipated – China's Ambition: How Far Can They Go? We are joined by a very distinguished panel – former Australian prime minister Tony Abbott; Business China CEO and Singapore MP Tin Pei Ling; Chair of the House of Commons Defence Select Committee, The Honourable Tobias Ellwood; security correspondent and famous Israeli journalist Yossi Melman; and University of Sydney and Hudson Institute academic, Dr. John Lee.
Today we will each have our panellists speak for six minutes each. And thereafter, we will have some discussion and questions and Alan Howe, who works with our convener Albert Dadon will be able to collect questions that are being asked by the audience, and then ask those questions of the panellists.
I know it's very early for some of us: 4:00 a.m. New York time, 9:00 a.m. London, 11 a.m. in Tel Aviv, 5 p.m. in the afternoon in Singapore and now a bit after 8 p.m. in Sydney and Melbourne.
Could I ask Tony Abbott to speak first. You were elected prime minister in 2013 and served for two years. Among your many achievements were the Free Trade Agreements with China, Japan, and Korea. You had a great optimism about that period. So, I wonder if you could speak to the topic. I know there'll be a kaleidoscope of opinions in what we hear today. So, Tony, why don't you kick off?
Tony Abbott: Well, thanks, Michael. And, yes, I certainly remember that wonderful night in the great hall of the parliament back at the end of 2014 when amongst many other things, Xi Jinping said that China would be democratic by mid-century. But what we would mean by democratic and what he meant by democratic, I suspect, were two different things. Certainly, in retrospect, that appears to have been close to the high-water mark when it comes to Australia's dealings with China and maybe even the West's dealings with China more generally. Because since then, the period of hide and bide, has well and truly come to an end.
Look, I want to make just three points. The first is that China is our strategic competitor. We are once more in an era of full-scale great power competition. We are in what I hope is an unbreakable partnership with the United States. China wants to pull us away from the United States. And as long as we stay close to the United States, and if we have the temerity to be critical of China in any way, shape or form, it will one way or another take it out on us. We just have to accept that.
The second point I want to make is that, as far as I'm concerned, we should continue to sell to China whatever finished goods we can, given that none of our products are likely to be of a strategic value to China in a direct military sense although, obviously, they're helpful to China in a broader economic sense. But I think it's perfectly reasonable for us to keep selling our resources, our agricultural products, where we can our services to China, but we have to expect them to be an utterly capricious partner who, when it suits them, will turn the relevant trade on and off like a tap. I'm not saying we shouldn't trade with them. Of course, we should trade with them, where we can get a decent price, but we have to expect it to be a difficult relationship. And if you're a trader with China, you're going to have to expect certain difficulties just coming up and they'll be completely unpredictable and often utterly inexplicable except in terms of politics.
The final point I want to make, and I suppose this is the most important point, is that it seems to me that Xi Jinping is determined in his period as leader to not only bring Hong Kong fully within the Chinese system, but to take back Taiwan, if necessary, by force. I would be surprised if this doesn't happen at some stage in the next 5 to 10 years. If it does happen and if Taiwan fights, I think the world is going to be at a very difficult and fraught juncture. If Taiwan fights and America doesn't support Taiwan, the American alliance system throughout the world collapses, with extraordinary strategic consequences. If America does support Taiwan, America will expect its other allies to support America. And I think if we fail to support America under those circumstances, it would be the effective end of the ANZUS alliance. So, I think this is going to be a very difficult decade, an extraordinarily difficult decade. Without wanting to be alarmist and without thinking that history ever repeats itself exactly, I think there is a whiff of the 1930s about this decade and I think all of us are going to have to be ready for very tough times that will test our resolve and test our character and could easily have some very fraught outcomes.
Over to you Mr. Chairman.
Michael Easson: Thank you very much, Tony. Always provocative, always good to feel the blood running after Tony speaks. Our next speaker is Tin Pei Ling who is the CEO of Business China, a non-profit organisation which was originally formed by former senior minister and former prime minister Lee Kuan Yew in 2007 to nurture cultural and economic links between Singapore and China. Pei Ling is also an MP in the Singapore parliament since 2011 and has an amazing career, like most interesting Singaporean politicians.
So, over to you Pei Ling.
Tin Pei Ling: Thank you, Michael. And good afternoon to everyone who's in front of the screen. Thank you for allowing me to share. I think what I would do is to share a little bit more about Singapore's experience in engaging China over the past few decades. In fact, this year marks the 30th anniversary of Singapore-China formal relations.
Let me just start by putting in context. Singapore is a small country. Given our physical geopolitical realities and how our economy is structured, we are highly dependent on global trade. And therefore, it is important for Singapore to remain focused to maintain good relations with everyone. And therefore, what that means is that global connectivity is very key to the survival and the well-being of Singapore. And specifically coming back to Singapore-China relations, as I was reflecting on this, I think there is one description that our former minister for foreign affairs, Mr. George Yeo has described very recently in terms of how to articulate or describe the relations that we share with China. Actually, there are two main terms, and these are in the tai chi concept. One is tuishou and one is tai chi chuan. Basically, what this means is that in terms of engaging with China, there is this very dynamic to and fro – if you push me, I push you back – but we are always connected and engaged. And this constant engagement is pretty critical to the relations that we share in this bilateral setting.
The other thing, to elaborate this further, is that actually Singapore and China, over the past decades, the way we interact with each other, the way we collaborate has been very dynamic, never static. And, of course, as the times pass by, we have to remain creative. And I think the important thing is to seek out opportunities and chase those opportunities, of course, from our perspective, for the betterment of Singapore.
And the third part to this is that Singapore, given our multicultural heritage, given our geographical location, we can become; and we have been playing that role as a bridge. Of course, "bridge" will suggest something connecting two static entities, two static states but, of course, in this world, nothing is static. It's very dynamic. And for us as Singapore, I think it is important that we play that role to connect, to catalyse mutual understanding and collaboration between different entities, between different parties and, of course, in this case, China and the rest of the world.
A little bit looking back into time, historically, actually for Singapore and China, I would say that the real interaction started way back into the 1970s when then China leader Deng Xiaoping came to visit Singapore in '78 and that marked the beginning of the that frequent high-level interaction between the two countries. And it was also about that time that China began to open-up and started its process or journey of reform. Since then, the two countries have maintained very close contact. At the beginning of that journey, China would send a lot of its officials and leaders to come to Singapore to observe how Singapore developed ourselves. Now, of course, at a certain point in time, it was really just too overwhelming because Singapore is quite small. So, the innovation of that was that we would have a G2G – government to government – project called the Suzhou Industrial Park and that would be in China where Singapore will go there to invest and develop and help to bring in investors. And from there, using that as a model, China could through real hands-on experience, learn and see how an industrial park, for example, can be built. So, that would be in the '90s, 1997. And every 10 years actually, between Singapore and China, we've got something new and something different really aligned to the need of the time. In 1997, that was the Suzhou Industrial Park. That was the beginning of industrial park creation. And then in the early 2000s, 2005 to 2007, broadly then, that's the Tianjin Eco-city, now the second G2G project. And then of course, in 2015, was the third G2G project the Chongqing Strategic Connectivity Project. And so, from industrial parks to exploring sustainable city development and solutions to strategic connectivity, this is how, between the two countries, our economic cooperation has been largely, I think, it's a milestone of our two countries' collaboration. Of course, beyond that, whether it's at the G2G level, state level, provincial level, and all the way to the businesses and people level, a lot of high-frequency interactions.
How the relationship has evolved would be this: From the early days when China would look at Singapore's model of development and learn from some of the things that we have going back then, to also Singapore going in to invest in them, investing in each other and now really looking at opportunities beyond the region and the world. So, that is broadly the evolution.
Of course, at the social level, at the cultural, society level, there are also developments as well. And our founding prime minister Lee Kuan Yew, in 2007, as he was reflecting on the Suzhou Industrial Park's experience and his own bilingual journey, he thought that it was important for Singapore to have a more proactive effort to cultivate bilingual, bi-cultural talent so that looking ahead when China eventually has developed further, it being a very big market, Singapore is ready to engage and to continue to play that connecting role and to really capitalise or leverage on that opportunity that presents itself and continue to stay relevant to the world. So, that was how Business China came about. So, Business China, over the past 30 years, has been fulfilling our mission to cultivate talents who are bilingual, bi-cultural and to be Singapore or China or even regional savvy.
So, this would be, I think, broadly how Singapore and China have been interacting with each other. And, of course, over the time there were different things that happened throughout history, but the two countries have not stopped engaging each other. Even this year as the pandemic broke out, Singapore and China continue to remain in contact with each other whether it's at the leaders' level or even at the business level or even the people level and we would have seen how exchanging aids, signing new agreements. We've just concluded the JCBC [Joint Council for Bilateral Cooperation], the bilateral council, yesterday with a new landmark agreement signed. So, these are all really signs of the two countries' collaboration over time.
And looking ahead, I would say that both countries agree on global integration and free trade. I think there is still a lot of will and intention to continue to promote this. And, of course, in terms of sustainable development, digital economy, smart cities, I think these are all areas of collaboration. So, engagement has been very key. And I think, looking ahead, whether it's just Singapore or in a broader context, that engagement cannot stop. I would say that it is important that we look at what China is capable of now. We also need to look at the opportunities that are available. And overall, I think if we are able to keep that engagement going, actually it would be useful and good and important that we see China as having the potential as a force of good if we engage them in good ways. So, the leaders have always emphasised on global connectedness, multilateralism. They also commit to upholding international systems. And there are areas that we can collaborate for common good.
I will take a pause here. I think I've spoken quite enough. So, over back to you, Michael.
Michael Easson: Thank you very much. And that's fascinating to talk about the dynamics of the Singapore-China relationship since paramount leader Deng visited Singapore in 1978 and that's been a dynamic and changing relationship that you've pointed out.
Our next speaker is the honorable Tobias Ellwood who has been a member of the House of Commons since 2005. He already had a distinguished career, having been in the Royal Green Jackets from 1991 to 1996. He also has worked at the London Stock Exchange, and with the major law firm Allen & Overy. He served as a minister for the Middle East and Africa in the Foreign and Commonwealth Office and is under-secretary of state in the Ministry of Defence. And earlier this year, he became the Chair of the House of Commons Defence Select Committee.
Over to you, Tobias. If you could speak for six minutes on the topic.
Tobias Ellwood: Okay. Well, I'm getting more and more passionate about this. So, just halt me if I go over my mark but a real pleasure to join this panel today and speak about something that we need to be talking about more and more and more.
If I can just mention four things happening here in the jolly UK. We're going through an integrated review, a study of Britain's place in the world, what does global Britain mean, what's our ambitions. We're also trying to understand what the threats are that are coming over the horizon and then design our defence posture accordingly. We've also had a massive debate over 5G and that took us to discuss Huawei and that context as well. We've been concerned about what's been happening in Hong Kong. And ultimately, there's been COVID as well, which has exposed a little bit more about what China is like. And I think all these things, these four aspects linked together, these roads point to China. And I'm afraid, Britain and indeed the West, remain in denial about where China geo-politically is going. And that's why it's so important that panels like this are able to articulate and discuss China more. And we can learn much from China. Let's not forget Sun Tzu, that if we know our enemy, know our adversary, know our competitor, we understand the situation much better. And I can promise you without dismissing my colleagues, most people here are unfamiliar with the Century of Humiliation, the Boxer Rebellion, or even how we ended up with Hong Kong in the first place. And yet, these are the things that are shaping China's attitude towards the West. The fact that they were denied participation in the evolving Bretton Woods negotiations that led to the world order after the Second World War. I mean, Tony talked about a 1930s feel to where we are now. I'd go further than that, to say we've actually slid into a Cold War but we're even in denial about that as well. It's not a build-up of weapon systems either side of an iron curtain. It's a clever way of bypassing military conflict but going directly to cause economic harm through the internet, through being able to purchase companies, to be able to actually yield influence from afar. And this is the big question that we need to ask ourselves is: What should we do about it? Because this rise of China that we've seen, that has been welcomed and encouraged. George Osborne, David Cameron, went to China expecting them to mature into that wonderful global statesman, it hasn't happened. And yet, we are still hoping that it might. And I really do believe that the West needs to get together and recognise that that is not the case. Because the rise of China has actually coincided with the demise of what the West actually stands for, what we believe in, what we are willing to defend. And I don't think things were really helped under Donald Trump because he didn't really build Western alliances. One thing he did do though is perhaps wake us all up as to what China is really about. The fact that they are purchasing British companies, 10% of Heathrow airport is now owned by China, our taxi companies are owned by China, Weetabix is owned by China, this may seem very small fry. We of course are open to international business but when you put that next to all the other things they're doing with their One Belt One Road programs, of luring and ensnaring companies into long-term debt and their 5G gifting, of luring nations and states into a data program which will be very difficult to get out of, one by one they're plucking off countries which would not criticize China, let's say, at the United Nations General Assembly. And we are sliding towards a bi-polar world that we need to wake up to.
Where do we go from here? Well, there is an opportunity, I think, with the White House's change of occupancy to perhaps regain some Western resolve in standing up to China. Because the difference between this Cold War that we're in now and the last one is China's dependency on global trade, on the world economy. And we have not been robust enough in defending our trade rules around the world but collectively we can actually do that. So, we need that reset. And perhaps that's Britain and America starting to work with our Five Eyes nations on being more ruthless about security and trade cooperation, and the rules that we are willing to defend and support and from there. Build up for other nations to join in that position as well, but I'm concerned that we continue to be in that place of denial.
We even now still have an overseas aid program to China. That makes no sense whatsoever. The scale of China's military is simply colossal. Their navy grows the size of the British navy every single year. What they're doing in the South China Sea is a huge concern. And yet, we simply turn a blind eye to it. And their cleverness in outreach through international organizations of taking the top jobs, essentially neutralising these bodies to be able to do the check and balances that we need in our international world. The world order, I think, is looking a bit wobbly at the moment, is looking dated, but it needs the West to be reinvigorated to actually enforce what we believe in and stand up to.
2021 could be an exciting year. Britain hosting the presidency of the G7. COP 26 [i.e., the 26th UN Climate Change Conference of the Parties (COP26)] is so important as well, but ultimately, only collectively can we actually stand up to China because they've been very clever at plucking us off one by one and actually sowing a very clever division between us, preventing us from being united and advancing our world order to recognise the very, very changing world that we're now enduring.
Michael Easson: Thank you very much, Tobias. Again, a very spirited intervention from the panel tonight. We'll move on now to Yossi Melman who is very well regarded in Israel. He was a long-time intelligence and strategic affairs correspondent for Haaretz newspaper. Then he moved to the Jerusalem Post and Maariv and last year returned to Haaretz. He won the Sokolov prize for Israeli journalism among many awards. He published many books on security and other related issues including the highly regarded Spies Against Armageddon: Inside Israel's Secret Wars and he's also been covering for the Israeli media some aspects of the China-Israel relationship.
Over to you, Yossi. If you could speak for six minutes on the topic.
Yossi Melman: Thank you very much, Michael, and it's my honor to be here with these distinguished guests on the panel. I'll be very brief. I hope I would not pass the five, six minutes' limit. I would provide you briefly with the Israeli-Chinese landscape and perspective.
What are the Chinese interests in Israel? Israel is a small country far away from China. We are, in terms of population, the size of a mid-range Chinese city, nine million people. So, these things have to be in perspective, and it's in proportion. China is seeking to achieve three goals in Israel. One is a backdoor to US technology because of the strong strategic alliance between Israel and United States. So, in a way, we are kind of a base country to reach a target country, as far as the Chinese are concerned. Secondly, they are looking for Israeli Hi-Tech. And thirdly, they hope to get, in the past at least, Israeli weapons. And indeed, the first contact between China and Israel was in the late '70s when there were no open diplomatic relations between Israel and China. And yet, Israel sold weapons and was probably among the first western nations which agreed to sell weapons to China when the Chinese heavily depended on their Soviet-made weaponry. That was in '79 and it was exposed, revealed simply during one of Chinese military parades in Beijing when suddenly observers noticed that there are some new elements of Israeli technology in Chinese weapons.
Now, as far as Israel is concerned, I would say that Israel at the first stage encouraged China. We encouraged China to buy and invest and purchase Israeli companies. That was the first phase. The second phase was Israel was asleep. Israel was sleeping allowing Chinese to penetrate, purchase companies. And then we woke up and realised that Chinese are now having companies, they're building a port, the major strategic port in Israel, we have two, Haifa Port or the Haifa Harbour. They invested in refineries. They are building roads, infrastructure. They are building Israeli underground subway which is passing 200 meters from the Israeli intelligence, Ministry of Defence headquarters and there is nothing we can do about it, because the contracts have been signed and Israel simply was asleep. Then I can give you a fantastic example how Israel went to bed without noticing the Chinese involvement and encroachment into Israeli technology and Israeli military. The Chinese built and managed harbour, operating under a concession for 25 years, is next to Israel's submarine fleet which, according to many experts, is also a platform for nuclear weapons.
Now, there is a new Research Center for Maritime Policy and Strategy at the University of Haifa, in the strategic city of Haifa led by Professor Shaul Horev. He wrote a very extensive paper – 'How Dangerous It Is to Host the Submarine Fleet Next to the Harbor'. And it's already too late to interfere. However, this professor was the project manager of the Israeli submarine fleet when Israel purchased the summaries from Germany. Then he became the Chair of the Israeli Atomic Energy Commission. And I asked him, when he became a professor at Haifa University: "Where have you been? Why didn't you inform? Why didn't you ring the bells that China is building the harbour while you are the head of the Israeli Atomic Energy Commission and project manager of the submarines?" He said: "Well, we didn't notice it. It was a Ministry of Transportation project. So, there is a lot of bureaucracy in Israel, divisions. There is no coherent policy about China. And later, just in last few years, Israel is now stuck between two conflicting contradictory interests. On one hand, Israel wants to have the good relations with China to invest. Israel wants to buy from China and to invest in Israel. On the other hand, there was a pressure by the United States. And the 5G is a good example. Israel wanted to introduce the 5G, but the Trump administration put a great pressure on Israel and Israel doesn't know what to do.
Now, we didn't formulate any coherent policy. There were a few debates. And this is my final remarks. There have been few deliberations by the Israeli National Security Council, which is under the prime minister, and they were supposed to come up with some recommendations and conclusions. Already in March, after two years of deliberations, and still they cannot reach any common ground. They cannot reach any firm policy. And that's the problem. And in the meantime, the Chinese are in Israel and there were a few cases of in Chinese espionage operations against Israeli companies. Some of them were exposed. Some of them were silenced. So, it's a problem and I don't see Israel dealing with it.
Michael Easson: Thank you very much, Yossi. That's a very interesting perspective about a very changing and dynamic debate in Israel about the relationship.
Our next speaker is John Lee who is a professor and senior fellow at the United States Study Centre at the University of Sydney. He's also a senior fellow at the Hudson Institute based in Washington DC. He has worked for a former foreign minister in Australia. His first book was entitled Will China Fail and he's published widely on China, and on Australian and American and other relations with China.
Over to you, John. If you could speak for six minutes on anything to do with the topic.
John Lee: Thank you, Michael. Tony, great to see you again, Albert as well, and delighted to meet Pei Ling, Tobias, and Yossi for the first time, albeit virtually.
Now, first, China's ambition. We know about it because China tells us very clearly what their ambition is. They want to become the pre-eminent strategic economic, political, technological and cultural power in the Indo-Pacific and Eurasia. That's what they tell themselves and that's what they're increasingly telling the world. And in doing that, they want to entrench the power and the status and the standing of the communist party within China, first and foremost, but also outside China.
Now, to get there, they seek to weaken the credibility and the relevance of American alliances, Tony mentioned that, and of the American presence in the region. And if they do that, America cannot maintain its footholds in the region. And if there's no America, there's no balance. It's as simple as that. Two, they want to tie the economic futures of nations in these regions to China's in a way which structurally benefits China disproportionately. So, this is what blueprints such as the Belt and Road Initiative and MADE IN CHINA 2025 are all about.
Now, in doing that, Beijing will enjoy an influence, and even a veto in some circumstances, over the foreign but even the domestic policies of governments. And this is precisely why Beijing is currently punishing Australia to the extent that it is doing.
Now, the vision that China has is to impose a hierarchical order within which China sits alone and on top and it seeks to dictate the rules of strategic economic and diplomatic interaction. Now, in this sense, I think this is the less interesting part of discussion because, as I mentioned, China is very upfront about that. The more interesting thing is how far can China go. In my mind, there are two related elements, I suppose, in thinking about that. The first is to try to understand the extent to which the internal problems and contradictions of the Chinese political economy will hamper China. And here, I'm talking about their very inefficient and debt-filled economic model. It basically relies on underpriced capital, on illegitimately gaming domestic and international markets, on systematic IP and know-how theft, and forced transfers. So, there's a question on how far that can actually get China.
Now, the second element of it is the extent to which we collectively create a permissive environment for China to continue to do what it does economically, strategically, and militarily. And this is the part I'm most interested in because it goes to our agency, what we can collectively control or shape. Now, I don't expect Australia or Israel or the United States to always agree on specific objectives, or Singapore, for that matter. I don't expect us all to always agree on specific objectives when it comes to managing and countering China, but I do think we should and do agree on these principles. One, there has been a tendency to take as a given that China is undeterrable and that time is on its side. This has been a narrative strongly promoted by the communist party because it implies that compromise can only come from outside and it also implies that there is no point resisting because the future inevitably belongs to China. So, China has been very adept at promoting and even exaggerating its strengths. It has them but it's been exaggerating many of them and also concealing a lot of its weaknesses and vulnerabilities. And we need to better understand what these are, what our points of advantage and leverage are, and we do have some very significant and decisive ones.
Two, there has been a tendency to normalize and even legitimize Chinese coercion as just a given international system. And if you do that, it leads to the very perverse conclusion that if you get on the wrong side of China, as Australia has done currently, somehow, we have mismanaged the relationship, that it's our fault that China is punishing us. If we cannot change this mindset in Australia or elsewhere, we will not be able to adequately defend our rights and interests.
Third, I think, the key to China's approach is that it seeks to isolate, to silence or intimidate countries to prevent them from taking collective actions. But this is one reason why China is particularly furious at Australia right now. We have been leading the world in trying to root out Chinese interference in our domestic affairs and institutions and protecting our future networks, particularly our 5G networks. And China is infuriated that countries are following our lead in that respect. In the strategic space, China is trying to convince the world that problems only concern China and the United States, and that other country is thought to just remain neutral on the sidelines. Now, this is because Beijing knows that no major power, not even Russia, welcomes the emergence of a Sino-dominated world or region. So, therefore, it is in Beijing's interest to simplify the strategic chess board by removing as many pieces as possible. Beijing also hates organized coalitions such as the Five Eyes or emerging ones such as The Quad.
So, my point is that we don't have to agree on everything. There will be differences based on size of country, power differences and interests, but we do need to agree on a basic principle such as common stances against coercion, domestic interference, and illegitimate economic behaviour. And the more principle-based coalitions there are, the greater freedom of maneuver we will have, and the better we are able to protect our rights and our sovereignty.
My final summary point is that it is essential to work out when China is bluffing and where its real strengths lie. It has many advantages, but it still needs our markets, our capital, our technology, our know-how, and our acquiescence to achieve what it wants to achieve. So, we have far more leverage than we are led to believe, which can be used to shape how China behaves and competes.
Michael Easson: Thank you, John. And your comments and those of all the panellists suggest that we've covered the field of the issue to do with China's ambition, and the constraints and the projection of China's ambitions have been very well covered.
Can I now ask Alan Howe who's been quietly taking down questions that have been asked of the audience? Welcome, Alan. Did you want to put forward any questions that have been received?
Alan Howe: Yeah, Michael, there's a couple of questions immediately for Tony Abbott. I'll ask them both at the same time. If Taiwan were to be subsumed back in the mainland China, you've referred to it as if Taiwan fights, could political changes in Taiwan mean that it might not? And then, also, if you were prime minister and China sought to move on Taiwan and the US did indeed vigorously defend Taiwan, its ally, what degree of support would Australia give?
Tony Abbott: Very important questions, Alan. My instinct, and I regret to say I haven't visited Taiwan, my instinct is that the Taiwanese would fight. I think that increasingly Taiwan sees itself as a separate entity to China. And if they did fight and the Americans materially helped them, I think we would be obliged as a military ally of the United States to contribute, to the extent of our capability, aircraft, ships and perhaps boots on the ground as well.
Alan Howe: And so, perhaps, substantial loss of life, Tony.
Tony Abbott: Look, you can't engage in a conflict without being prepared to risk life. I mean you know we lost hundreds of service personnel in Korea, we lost hundreds in Vietnam, we were lucky not to lose that many in Afghanistan, but there's no such thing as casualty-free combat. So, yes.
Look, the other point to make, Alan, is you cannot expect your allies to fight for you if you're not prepared to fight for them. And fighting for anyone means that you are prepared to take casualties. Absolutely.
Alan Howe: To John Lee. Australia does have power in this imbalanced relationship with China and to some degree that was expressed in The Australian this morning, where some of our coal has been knocked back, as a result of which or partly as a result of which, there was some dynamics anyway. The coal price has soared since then. That obviously gives us a bargaining chip, but we've seen with some recent rebuttals of imports that our bargaining position is not quite that strong, is it?
John Lee: It's not, but if we try to understand what the Chinese are trying to do, economic coercion is ultimately a tool, it's a psychological tool, ultimately. Yes, it does impose material costs in Australia, but the purpose of China's economic coercion and various bans and sanctions is to weaken the will of the government and force the government to make certain decisions. I guess the point I'm trying to get to is that, yes, we can calculate the cost that China can impose on us, but there is no sort of mechanical formula for how much cost we can actually absorb. It's actually more a psychological question or a question of resolve as to how long we can hold a line.
Now, the other aspect of your question, about the market effects of it, is that the longer this goes on, of course, it's not good for the Australian economy, but the longer this goes on, the more distorting effects it has on various sectors which will affect the Chinese but actually, more importantly, the more it forces other countries to re-organise or reassess their economic and other relationships with China. So, Australia cannot win this negotiation, if you like, with China on its own, but what's going on now, I think, is causing other countries to reorganise or even reset their relationship with China. And that goes back to my point about collective pressures on China. If we refuse to allow ourselves to be picked off, then it becomes extremely difficult for the Chinese to actually achieve what they want.
Can I just weigh in very quickly on the Taiwan issue? Look, I think 2020 will be seen in hindsight as a disastrous year for China. Even on the Taiwan issue, no person in Taiwan believes anymore in the one country two systems after what's happening in Hong Kong. The Taiwanese now know that if the Chinese have administrative control over Taiwan, the way of life of the Taiwanese that they're accustomed to is over, which means that the incentive for the Taiwanese to pay what price they need to pay has just been massively increased. That's not something the Chinese planned on, but a lot of things they're doing this year, I think, is backfiring.
Michael Easson: Thank you for that, John.
Alan, before you ask the next question, I wonder if I could ask a question of the panel on the Belt and Road Initiative, which Tobias talked about, and that has been seen in different ways by different commentators and it has been assessed by many as a clever strategy of the Chinese to create great leverage in parts of the world. Is it also a massive economic mistake for the Chinese to be investing in many countries which will be ultimately seeking debt relief where the KPIs are not very clear? There might be geopolitical strategic interests, but are the Chinese wasting a lot of their money in some of what they're doing? In other words, what seems to be clever, because it's led by the Chinese Communist Party, it's actually going to end up being egg on their face. Maybe John and Tobias would have a comment on that to begin with, if anyone else does as well.
Tobias, why don't you go first?
Tobias Ellwood: I think this is something that we do need to understand much better and work out what the West counterweight might possibly be. I mean your initial question is, is it wise for China to do this? I don't think they have any choice. In order to feed the middle class, to allow China to sustain itself, it needs to grow substantially every single year, it needs to advance its tentacles to other parts of the world in order to trade. The concern that we have is the rules, the guidelines, the standards that are not observed. They're not following WTO standards or rules whether it be on human rights or indeed on labour laws, and so forth. And they get countries ensnared into not just their way of thinking but long-term commitments. And when those countries can't pay the debt back, the best example is Sri Lanka where the port was then eventually handed back to China, China now has a military port in that country. China has 40 bases around the world that have been gleaned in similar fashion, and we need to recognise what that counterweight will be. In the UK, we have strong connections with our Commonwealth nations, but when you look beneath the surface, you can see that they are being eroded. That bond that we have is being replaced because China is gifting military equipment that creates another bond, another link, another commitment to China. The 5G piece is really concerning. Ethiopia, for example, put out to bid its 5G contracts, and I understand that the Chinese made it very clear that they would undercut any Western commitment that was made. Now, once of course you own the 5G capability in a country, you own the movement of data. That itself takes you into a different world, I think, of influence. And I stress back to where the answer is. It's the collaboration. It's the importance of us providing the counterweights. The Apollo program was a great example in the last Cold War of the Americans working with the commercial and the state to provide an answer, not just to catch up with what the Russians were doing, but to overtake it and the West needs to do the same on the digital platform and indeed the trade platforms as well to provide a western counterweight to what China is doing.
Michael Easson: John, did you want to make any comment?
John Lee: Sure, I'll make a quick one. Strategically, I think the Belt and Road Initiative has paid great dividends for China, for the reasons that Tobias just gave. Now, economically, it's a slightly different story. If you look at the Chinese funding of Belt and Road, we hear a lot about the Silk Road Initiative and all those Belt and Road funding entities, but if you actually look at where the funding comes from, about 96% of the Chinese funding comes from state-owned banks. And these state-owned banks are already hugely leveraged with a lot of bad debt hidden in their books and so on. So, China is very actively trying to convince other countries and financial institutions, multilateral institutions to help fund the Belt and Road which is precisely why we shouldn't really allow that. Just to give you one more sort of statistic to get an idea of the Belt and Road in terms of finances: If you look at the projects that it has outside Southeast Asia, probably about two-thirds of them will lose money. And if you look at about two-thirds of the countries in the Belt and Road area, the sovereign ratings of those countries is either junk bond status or there is no rating. The point I'm trying to make is that China really is pouring money into places that won't be particularly economically viable, but there are strategic payoffs. So, for me, one of the responses we should have is to make that kind of approach as prohibitively expensive for China as possible, and we do that partly by not allowing financial institutions to help fund the Belt and Road where the standards don't meet the standards that we want, and we compete in the profitable areas which are essentially maritime Southeast Asia. I think that is the key area and parts of South Asia around India and Bangladesh and so on. So, in summary, strategic benefits, but economically leaves China quite vulnerable.
Michael Easson: Thank you. Back to you, Alan.
Alan Howe: Okay. Just, John, on that quickly. Albert has asked what do you make of the differences that we've seen in Australia, where the federal government is resisting any Belt and Road initiatives, but the Victorian government has already signed up?
John Lee: Well, thank God for the Foreign Relations Bill which was passed, I think yesterday, which essentially allows the foreign minister to reassess and cancel those sorts of agreements. Look, and Tony would know this, from the Abbott, Morrison, and Turnbull governments, China tried to seduce Australia to sign up to the Belt and Road and to buy fully into participating and funding it. Now, we didn't do that. And so, what the Chinese are now doing is going to state and even local governments to effectively try to circumvent the federal government. And this is why the federal government recently passed the Foreign Relations Bill which allows the foreign minister to cancel those agreements.
To answer your question, Alan, it was a worrying development because it essentially was allowing state governments to bypass federal foreign policy but, hopefully, the legislation that was just passed will somewhat mitigate that.
Alan Howe: Just on that, Yossi, the two China investment projects, infrastructure projects in Israel, are the underground railway and the port at Haifa. Now, the port of Haifa has been described as transformative for the Israeli economy. Nonetheless, were those contracts up today to be signed tomorrow, would they?
Yossi Melman: I think that Israel wouldn't build the harbour by a Chinese company. The former head of the Israeli intelligence Mossad, Efraim Halevy, tried to ring the bells and to set the alarms nearly two decades ago, talking about Chinese expansion in the Middle East, the danger to Israeli vital national security interests. And people were looking at him as a laughingstock. People thought that he was old and he didn't know what he was talking about. Now, it's almost too late. It's the last chance to stop China of being so heavily involved in Israeli economy and indirectly in Israeli military and technological areas and industries. And the Israeli government doesn't know what to do because China is Israel's third largest trade partner after the United States and the EU. Very soon it might surpass the EU, and China will become number two. So, there is this Israeli dilemma how to juggle between United States on one hand which is Israel's largest most important strategic ally and the Chinese. And China is an economic powerhouse.
There is one more important factor which very few people put attention to and this is that China is more and more becoming involved in the Middle East as a military power, not just as an economic power. China has just signed recently an agreement with Iran about a military security cooperation which sooner or later would result in selling weapons to Iran. Chinese military delegations visited Syria during the civil war, and they were contemplating selling weapons to Syria to Assad. So, I think there should be a wake-up call for the Israeli government to do something about it and not to sit on the fence and because of the difficulties to reach a decision, not to have a decision at all.
Alan Howe: Michael, do you have time for another question.
Michael Easson: Maybe I could ask one of Pei Ling and then back to you, Alan.
Pei Ling, I'm wondering about the relationship between Singapore and China, and I wonder given that many of the original immigrants to Singapore and Malaya came with Hakka and Hokkien speaking dialects, etc., is there a regional focus to some of what the relationship between Singapore and China has been? I remember going to Suzhou outside of Shanghai many years ago and meeting a lot of Singaporean companies. Has there been a bit of a regional focus in part of your relationship with China.
Tin Pei Ling: Thank you, Michael. Well, as a fact, actually about 75% of the population would be descendants of Chinese ethnicity, but I would say that over the past many decades, we have our very unique Singapore Chinese culture because of the geopolitical and geographical … Actually, it is a multicultural melting pot. Many of our policies encourage that as well within the public housing mix. And all these will have an influence over our language, the way we think about, say, values or even how we celebrate festivals. And all these are very unique to our sense of identity, even for the ethnic Chinese in Singapore. I would say that throughout the years, because of our reality that we have to maintain open trade, openness, we have confluence of people from different parts of the region and the world coming to Singapore. And all these have a strong influence on how we think about the world. And, actually, Singapore was once a colony of the UK. So, that also, again, has got a certain degree of influence on how we see ourselves and even our systems and most part of our laws today. So, I think, we are very unique. And because we started from zero, we started from almost nothing, we were ejected out of Malaya back then, so we were forced to build from scratch, and talents have been very important to us. So, when we talk about engaging regardless of which nation, I think, for us, it's that we want to be friends with everyone. And again, I stress the importance of global connectivity for Singapore. If we are not connected, I think we can say goodbye to ourselves. And therefore, it is important for us to keep that in mind. At the end of the day, for Singapore as a small and open economy, it is important that we uphold a rules-based world, as well as open access. And these have been vital to us and we will continue to want to uphold this. And I think this is also something that even Singaporeans, ourselves, acknowledge.
So, back to you, Michael.
Michael Easson: Thank you very much. And back to you, Alan.
Alan Howe: Okay. We have the last question from Australia. So, in Brisbane at Queensland University, earlier this year, we saw Chinese students protesting on behalf of those seeking freedoms in Hong Kong. There was a counter protest by other Chinese students and other Chinese people dragooned by apparently the local consulate against them, that could have turned violent. And we've seen Chinese students at Australian universities seem to be part of or under the influence of the various Confucius Institutes. And I wonder whether Tobias Ellwood and Tin Pei Ling could tell us whether they've seen that in their countries?
Michael Easson: Tobias.
Tobias Ellwood: Yeah, it begs a really, really big question as to what we do about this. Universities here in the UK lean heavily on our international connectivity and obviously for financing of universities as well. And the more philosophical question that everything that we've been discussing today actually focuses on the Beijing regime and not the people of China. Unfortunately, it's blurred a little bit because of what China is doing or Beijing is doing with its Confucius Centres, with its use of students and so forth, demanding them [that] they report back. So, we have this big dilemma here of wanting to support the people of China, wanting to continue that connectivity through studies and so forth but also to make our point. I don't really have an answer. I'm not close enough to this myself. I do know that this is a hot debate, it's a growing debate here in the UK as to how we manage this, how we can vet those Chinese that are genuinely here because they want to advance their own education, build strengths and bonds in a very transparent and open way, as opposed to those who may be here for other more clandestine reasons.
Michael Easson: Pei Ling, did you want to make a comment?
Tin Pei Ling: Sure. I think we are also very cognizant, like the UK, I think we are cognisant of anyone coming to Singapore. And for us in Singapore, I think it is important that any new entrants understand our culture in Singapore, how we do things, how we work and try to integrate. So, I think that is first and foremost. Again, back to my earlier point, Singapore is an open economy because that's how we survive. And so, that we have access to talents is also one of the ways to ensure the longevity of our economic survival. And I think, for us, what's really important is that there is mutual understanding, know how Singapore works, know our culture, know our system, know the critical success factors that have led us to where we are today, but also make no mistake that Singaporeans do have a strong sense of our own identity and our place in the world. And so, I think that is something that, I would say, is how we are. And the ability to bridge between different cultures, different economies, I think, continues to be something that Singapore is very keen to play a role in. And that requires us to understand each other to provide that platforms for conversations and really to continuously engage each other. So, these are the points that I would like to make.
Michael Easson: Thank you. Alan, are there any other questions? If there are not, I will ask the panellists to make a summing-up point but back to you, Alan. Are there any others?
Alan Howe: There's one quick question. It was asked the other day by the same man, Michael Kroger. He wasn't happy with Paul Kelly's answer, I don't think, the other day. So, he's asked again. Can I ask this of John Lee and of Yossi Melman? Internally, is there any evidence at all that the Chinese leadership is facing dissent?
John Lee: First, within the Chinese Communist Party itself, yes, which is precisely why Xi Jinping has put about two million officials in jail. Now, some of those officials are in jail for legitimate corruption purposes, although corruption tends to be quite systematic. But if you look at the two million in jail, and there are a few thousand seriously senior people, they are basically Xi Jinping's political enemies. So, in the short term, Xi Jinping survives by being paramount leader for life because he keeps putting his opponents in jail or at least threatens them with corruption proceedings. But, I guess, like any system, you sort of wonder how long that can go on. And it does take sometimes even a trivial slip-up for things to get out of control. So, I have no idea what will happen but to answer the question, within the party, yes, which is why you've got this anti-corruption campaign largely going on.
Within the country itself, what's interesting is that China used to release figures about instances of mass unrest in the country and they defined mass unrest by 50 or more people protesting against the government, not necessarily for political reform, but all sorts of things. And I think the latest figures from four or five years ago where they had something like 120,000 instances of mass unrest, had been rising exponentially, and then they stopped releasing those figures.
The last point I would make is they spend more on internal security than they do on national security, external security, or the PLA. They spend more on the people's armed police and internal security than the entire external security budget. They're the only major country to do that and this is in addition to the normal police forces. So, that tells you something about how paranoid they are and the sorts of fires they constantly need to put out within the country itself.
Michael Easson: Yossi.
Yossi Melman: I agree with John and I really have nothing strong to add or say about it except that while the communist party in Beijing maybe is trying to fight corruption to a certain degree as long as it's not their corruption or corruption close to the high-level leadership, they are also trying to corrupt international companies. And when they buy companies abroad, including in Israel, they are involved in trying to corrupt those who are trading with them, those who are working with them. And once again, at least in the Israeli case, no one is putting any attention to it, simply turning a blind eye about it.
Michael Easson: Thank you. That being the last question, I'm going to ask each of the panellists to give us no more than two minutes in a summing-up of any point that has been left unsaid, that you would like to raise, on this very important topic. And perhaps I could ask anyone to say what one or two things you would like your government to do in respect to the challenge of China's ambition.
Why don't we go in reverse order to how we began? And I think that means, John Lee, you might kick off.
John Lee: Sure. I'll only take me 30 seconds. My advice or my comment would be China is deterrable, China can be shaped, and China can change under pressure. It's been telling the world that those things aren't possible, and it obviously serves its interest, but China can be deterred, it can be shaped, and it does change under pressure, it can wilt under pressure.
The second and final thing I would say is when it comes to China, because it's such a disruptive great power, it's very easy to consider just the cost of action. We need to consider the cost of inaction. And happily, I think this is where Australia is at, it's where some countries are at, but the cost of inaction is often greater than the cost of action, and we need to weigh those things properly.
Michael Easson: Thank you. Yossi.
Yossi Melman: Two points. First of all, I hope that the Biden administration will change the equation of the Chinese-US relations that would understand, and I think there are already signs of understanding, the threat of China becoming a superpower, it's already a superpower, becoming maybe the ruler of the world. And as far as Israel is concerned, I think it's about time that the government, first of all, will make up its mind, will formulate a policy – what do we want from the Israeli-Chinese relations, what are the constraints, what is doable and what is not doable, where should we draw the border in our relations with China? – and not having this kind of approach that as far as economic relations are in place, the sky is delivered. This is the Israeli approach. Everything is possible. And I think we have to think twice about it.
Michael Easson: Thank you. Tobias.
Tobias Ellwood: Well, thank you for having me today. And I would agree with what's been said. And to advance it, I would say that we need to stop being in denial. We need to wake up as to what China's intentions are and, also, recognise that China is presenting threats, presenting competition in an era where the world is becoming more complex and more unstable. So, we need real political international leadership. We need the West to come together like we've not done for decades. And I agree with what's been said already. Then we can have a positive outcome because collectively we are stronger, and we can provide the guidance and the direction of travel that we actually want to see in a more peaceful world. If we don't do this soon, I'm afraid we will reach a tipping point and China will advance and become stronger militarily, economically, and indeed technologically, making that journey much, much more difficult, the later we leave it.
Michael Easson: Thank you, Tobias. Pei Ling.
Tin Pei Ling: It's been a pleasure speaking and joining with all the gentlemen here. I've got two points. One is that I think throughout the entire conversation, nobody has said that we should not engage China, but it's really how we engage China. And I think that it is important that we engage China as a force of common good. There are different areas that we can seek collaboration in. So, there could be environment, public health, poverty, sustainable economic models. So, I think these are some areas that are worth for us exploring and see how we can collaborate for common, greater good. China has got many things going. I won't go into the details, there's economy size, a growing middle class, various technologies, supply chain. I won't go into the details, but China is not going to go away. And so, how do we engage them?
And then the second point is that, I think, Singapore is a very neutral country, and I would like to make this very clear. For us, given our realities, we have to maintain friendships with everyone. And, of course, we'll be happy to work with different countries to see how we can bridge and be at that intersection of domains to see how we can bridge and foster greater mutual understanding and collaboration.
Thank you.
Michael Easson: Thank you. Tony.
Tony Abbott: Thank you, Michael. Thank you, everyone. Pei Ling, look, it's a very nice thought that we can be friends with everyone, but I fear China is going to make that almost impossible. I think China is forcing people to make the choice because the only way to avoid getting in China's bad books is to agree with China in everything it does. And much of what China does, I think, is wrong and unfair and unjust. So, look, yeah, it'll be nice to be able to say, as John Howard used to, that we do not need to choose between our history and our geography or, as I used to say, that you don't make new friends by dumping your old ones, but I think China is forcing us to a position where we're either for them or against them. And if it comes to that, I know where I stand.
Michael Easson: Thank you very much Tony. And thank you very much to the panel members. It's been a very impressive and interesting discussion. Thank you, Albert, for putting us together. Now, because I'm an Australian and because there's been a number of trade bans recently from China, I want to raise an Australian glass of wine and encourage everyone viewing to drink Australian wine. That's a great thing to do. And I also propose not only a toast to the panellists, to Albert for putting it together but next year, in Jerusalem.
Tin Pei Ling: To good health.
Postscript (2021):
A link to the podcast is here:
Link to podcast: https://www.youtube.com/watch?v=KVNTc-Pl-Hw
I am grateful to Ambassador Tommy Koh, Singapore's Ambassador at large, for recommending and, with little notice, putting me in touch with The Hon. Tin Pei Ling, CEO of Business China, for this Panel discussion.