Published on LinkedIn, 14 July 2016, https://www.linkedin.com/pulse/australian-infrastructure-from-grandstands-michael-easson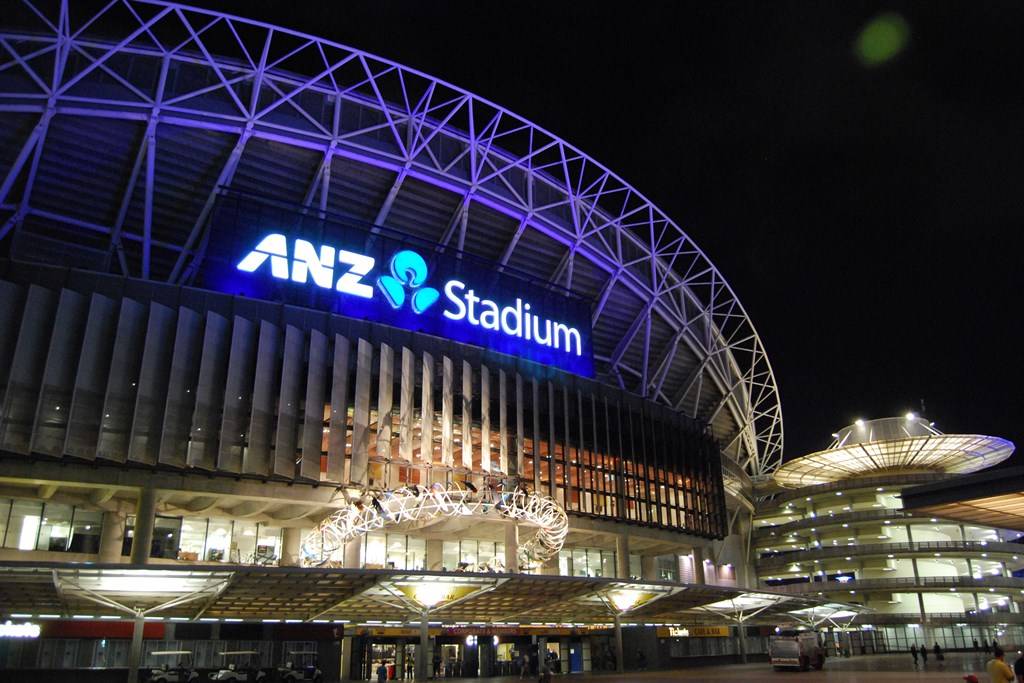 On 1 July after twenty years on the Board, I resigned as an independent Director from the Stadium Australia Management Board after the NSW government bought out the management rights for an undisclosed sum.
As is reported in the press, the NSW government is committed to spending across Sydney $1.25 billion on new and enhanced stadia facilities, including Parramatta Stadium (new), reconfiguring Stadium Australia (possibly for up to $750 million), and upgrading the Sydney Cricket Ground, including Allianz Stadium.
When commissioned in 1996 and built and opened by 1999, Stadium Australia was one of the most innovative private public partnerships in Australia's infrastructure history. The development cost was over $650 million.
Originally I was invited on to the Board as an independent Director and to consider management challenges associated with the interests of the sponsor builder, Multiplex, the investment banks, other investors, and the ultimate users. I served as Chair of the Prospectus Due Diligence Committee.
Two major tender parties competed for the government contract to build and operate the 2000 Olympic Stadium. Colloquially they were known as the Lend Lease & Multiplex consortia. The winner was selected based on capacity to meet the brief – to finance, plan, design, construct, and manage the stadium in its Olympic configuration, seating 110,000 people (and later pared down to a smaller, 82,000 arena). Multiplex won due to a simple insight – offering something unexpected that might ease the burden of funding to government.
The winning consortium offered to fund part of the cost, underwritten by a syndicate of investment banks. This entailed two fully underwritten public floats which opened on 7 October 1996, with 34,400 "Gold Membership" packages, each costing $10,000, and 600 "Platinum Membership" packages, each costing $34,000, being offered by the Stadium Australia Group.
There was a risk transfer to the private sector for some of the cost of the Stadium and the setting up of a structure of Stadium Club membership that would also require an annual subscription – and therefore on-going support for the operations and management of the Stadium. The site was leased for an original term of November 1996 to 31 January 2031.
It was not all smooth sailing for the project sponsors. Not all club packages were sold. The underwriters had to meet the difference.
The project was hailed across the political spectrum as a smart and effective way to deliver an important project.
This successful innovation leads to an observation about more contemporary challenges, and whether in Australia society – government and business included – learns enough, effectively audits, and accurately swaps information about major projects.
Getting value for infrastructure spending by government is one of the most important challenges facing Australia in coming decades. In the 2016 federal Budget, the Australian government announced commitments of over $50 billion for current and future infrastructure investments. Most of this applies to investment in urban transport projects and social infrastructure (including hospitals) across Australia which is supplemented by state government spending.
In this year's NSW Budget, for example, $68.5 billion is allocated to new and enhanced infrastructure in the next 4 years. Additionally, from the proceeds of electricity privatisations, $20 billion is being channelled in the same period to infrastructure, mostly public transport.
Disturbingly, however, across State and federal governments there is a lack of focus on systematically reviewing the lessons of past projects and international experience, as well as sharing information on the good & bad of recent Australian major project development.
In the early days of the formation of Infrastructure Australia (from 2008) and Infrastructure NSW (from 2012) there were promises by the sponsoring politicians of transparency and rigorous assessment of lessons learnt with past and future projects. Yet these concerns have not proved major priorities. This is evident in the lack of resources allocated to both bodies (or universities or other research institutes) to do such assessments.
Arguably the most significant source of risk in the management of all infrastructure projects is inaccurate forecasts of project costs, demand, and other impacts. Inaccuracy and misallocation of risk is often due to optimism bias and strategic misrepresentation, together with insufficient pre-planning of project details.
The secrecy on the NBN funding and management, across both recent federal governments, as well as lack of detail concerning major road projects (West Connex, for example, and also, notoriously, the East West Tunnel in Melbourne) and in major rail projects mean that decision makers, both now and in the future, cannot be sure of the reliable sharing of information.
This must be a major concern of public policy.
Oxford-based infrastructure researcher Bent Flyvbjerg, who has amassed a huge data base of mega urban transport projects across the OECD in the past 30 years, forecasts of cost, demand, and other impacts of planned projects have remained constantly and remarkably inaccurate for decades.
For transportation infrastructure projects inaccuracy in cost forecasts in constant prices is on average 44.7% for rail, 33.8% for bridges and tunnels, and 20.4% for roads. Average inaccuracy for rail passenger forecasts is –51.4%, with 84% of all rail projects being wrong by more than ±20%. For roads, average inaccuracy in traffic forecasts is 9.5%, with half of all road forecasts being wrong by more than ±20%.
The Australian experience is slightly better for roads and about par for rail. But it is hard to tell. The data has not been systematically gathered.
Benefit-cost ratios are often wrong, not only by a few percent but by several factors. As a consequence, estimates of viability are often misleading, as are socioeconomic and environmental appraisals. These results point to significant flaws in transportation project management: All too often information that managers use to decide whether to invest in new projects is inaccurate and biased, thereby making projects highly risky.
Whether the project be a new hospital, a rail link, a new major road, or a stadium, time must be spent getting the project designed accurately, assessing the risks, and not rushing to do "something" without considering the detail.
Ensuring public policy in one area dovetails with another (urban planning catching up with new infrastructure provision, for example) is also a part of the challenge.
Secrecy, lack of transparency and inattention to comprehensively learning from the past are considerable threats to excellence in project delivery.
Ultimately, investors, superannuation funds included, as well as government, and more generally the public, have a long term interest in getting the projects right.
Otherwise the current boom in infrastructure spending and the potential mis-allocation of resources might be seen as the big pink batts of the future.